Why Choose a Generac PowerPro Dealer?
PowerPro is the highest level of distinction available to members of Generac's authorized dealer network and open only to those that meet the most rigorous set of sales and customer service criteria. Why should you choose a PowerPro dealer?
Benefits:
Best in class sales representatives and service technicians
Provides 24/7 local service support
Highest level of alignment with Generac
Maintains market appropriate parts inventory
Offers consumer financing through Synchrony Bank
Minimum 4 star customer satisfaction rating on Generac.com
Features exclusive Generac products
Power. Our lives depend on it. From everyday necessities like heating, cooling, refrigeration and lights, to daily essentials like cooking, laundry or kids' bath times. Power outages are occurring more frequently than ever and lasting longer with devastating effects. Stand up to unpredictable weather and unforeseen outages with the most trusted name in residential standby power. If the power ever goes out, your Generac standby generator goes on - automatically - protecting you and your home 24/7.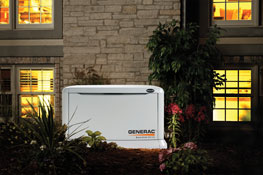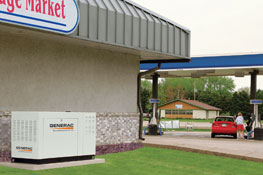 Losing power for even a few hours can mean thousands of dollars in lost revenue to your business. Security systems go down, refrigerated goods spoil, customers are turned away. Generac revolutionized the commercial generator market with the first standby generators powerful enough to back your entire business without the cost of expensive configured systems. Keep your business open with a competitive advantage. Also ideal for large residential needs.
Diesel Models Available from 10kW and up.
Consider the mission critical businesses that require automatic standby power. Hospitals, data centers, 911 call centers. Generac's range of industrial solutions has been proven dependable in the most severe power outage situations. If your business can't afford to be without power for even a second, you need Generac for reliable automatic standby power.
Diesel Models Available from 10kW and up.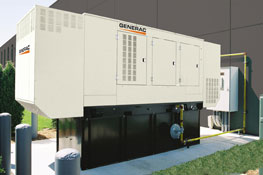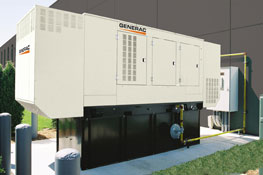 Get power when and where you need it, no matter where you go. Generac's rugged, dependable portable generators are designed to deliver power wherever you are — from tailgate parties to construction sites. With sizes up to 17500 watts, you can take your power with you wherever you need it.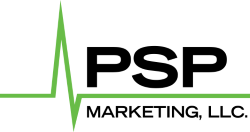 We have a full line of PSP Surge Protection and Uninterruptible Power Supply (UPS) Systems for Home and Office use.
Winter Storm Season is Here
Is your home and equipment protected from lightning & surges? Probably not! Most people wait until they need somthing before they get it. However, in the case of surge protection, if you wait until you need them, it's too late!
Did you know...
As temperatures drop, energy demands increase, thereby increasing the possibility of surge damage.
Many insurance companies give a discount for homes that have surge protectors.
The average home gets hit with over 20 energy spikes a day.
You get up to 30% more life out of your appliances and electronic equipment if you use surge protectors.
A lightning strike up to one mile away can do damage to your sensitive equipment.
You can get peace of mind very inexpensively.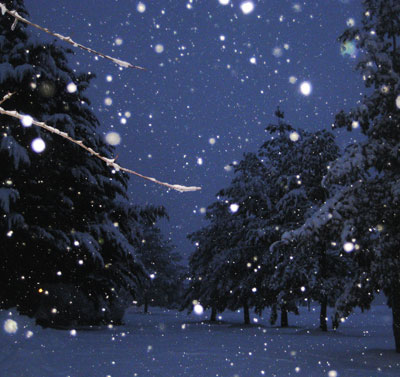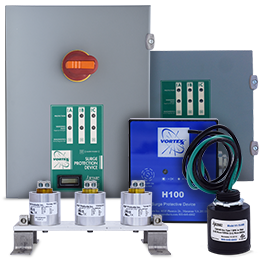 Power solutions for every application
Industrial, Commercial and Residential
For 25 years we have been providing superior products for the surge protection markets. Over the last five years we have developed state of the art load management systems for residential and commercial applications.
In-Stock Maintenance Parts
For the do-it-yourselfer. We have a wide array of parts so you can perform regular maintenance on your generator.
Oil Filters
Air Filters
Synthetic Oil
Spark Plugs
Batteries

Custom and specialty monitoring and control solutions
Your company relies on your vigilance and expertise to make sure that operations run smoothly. Whether you're testing backup generators or guarding pipelines from corrosion, we provide peace of mind.
You need the right monitoring tools and support so you can be confident in your system. Remote monitoring with OmniMetrix enables you to create a system that is more proactive, accurate, and secure. When people are counting on you, count on OmniMetrix.